At Eco360, it's our mission to be an active contributor to environmental prosperity across Southeast New Brunswick. As part of that mission, we're happy to offer this community cleanup initiative to any and all residents organizing a cleanup project in the region. Is illegal dumping happening in your area? Is a litter cleanup needed at your school or organization? The 360 Cleanup Trailer is exactly what you need!
What is the 360 Cleanup Trailer?
It is a free-of-charge, fully equipped mobile trailer with all the tools you need for any kind of cleanup or beautification project!
What can I use the trailer for?
The trailer is perfect for anybody organizing a cleanup, restoration, or beautification of their neighborhoods, parks, trails, public spaces, and more.
Who can use the 360 Cleanup Trailer?
It's available to residents, community groups, schools, and anyone else in Westmorland and Albert Counties.
What tools is the trailer equipped with?
The trailer is fully equipped with all the necessary tools and safety equipment for any cleanup project, including:
• Gardening tools
• Garbage bags
• Signage
• Personal Protective Equipment (PPE)
• Almost any other equipment you might require!
Supplies can be provided to meet your specific needs. Does your project involve a stream or river? Perhaps it's a shoreline or roadside cleanup? A beautification project? We will put the right tools for the job in your hands!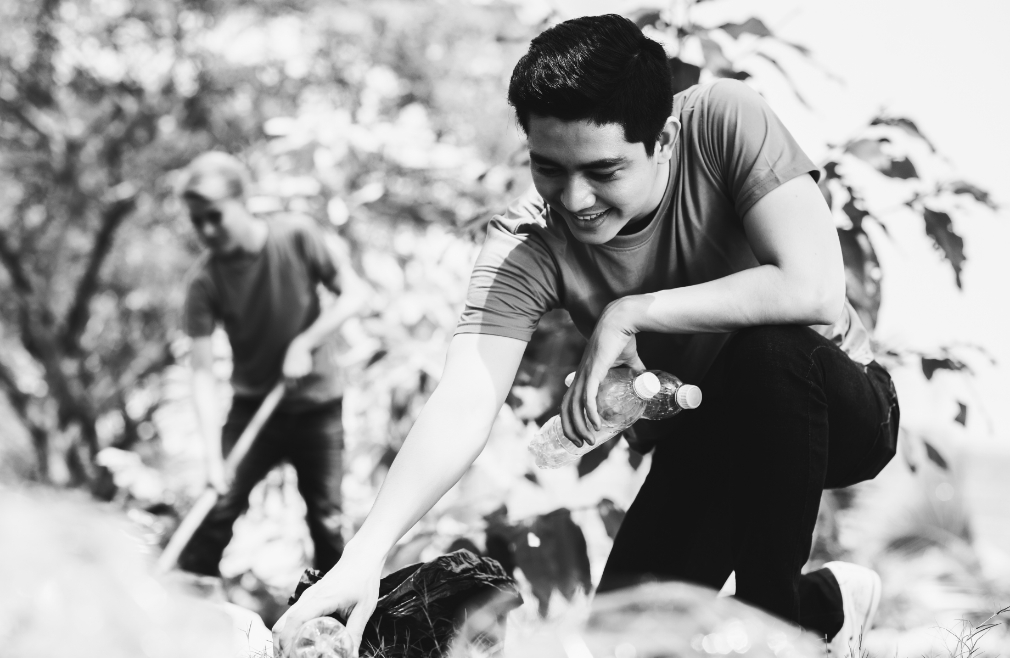 How do I apply to use the 360 Cleanup Trailer?
Contact us to book the trailer, and please keep in mind:
• Interested groups must designate one person as the Project Leader.
• The trailer must be booked a minimum of 2 weeks ahead of the proposed date.
• Once approved by Eco360, the trailer will be delivered by Eco360 staff according to the information that is provided and confirmed with the Project Leader.
• Eco360 staff will return to haul off the trailer at the end of the project.
• Don't worry — we will happily take care of safe disposal as needed!
CONTACT US