You know recycling is important for our planet, but did you know it takes a team of around 60 people to help sort your recyclables? It's a real team effort to keep the circle of recycling turning — and it all starts with you! Read on to learn more about how the process works, and what you can do to help.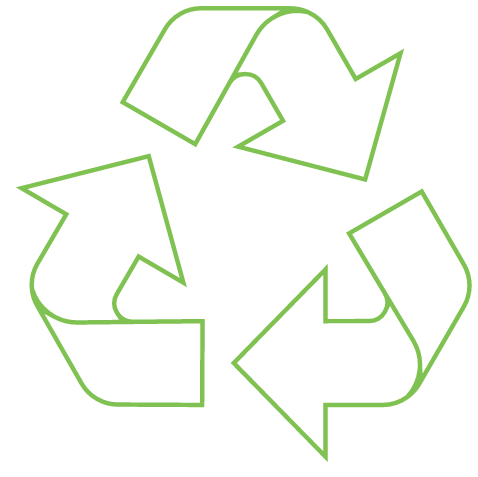 WHY RECYCLING REALLY MATTERS
Everyone knows that recycling is good for the environment, but you might not be aware of all the ways it benefits us. Perhaps your own recycling efforts can feel small when we think about helping a whole planet, but the effects of recycling can also be felt close to home, creating jobs, generating funds to reinvest into our operations to best serve the community, and more.
Recycling helps ensure that materials keep getting circulated,
so that new resources don't need to be extracted from the earth and processed, which also saves a lot of energy. More materials we recycle, the less end up in the landfill.
This makes landfill cells last longer, saving money and land.
Revenue from recycled materials is reinvested into our operations.
Though the value of these materials can be up and down, the funds raised help with operating costs.
Our sorting facility employs around 60 people. This creates local jobs and helps ensure we produce high-quality recycled materials.
Most Eco360 recyclables are sold in Canada and the U.S.
We focus on keeping our materials as close to home as possible, so our carbon footprint stays small.
RECYCLING STARTS WITH YOU
It takes many hands to make recycling work, but it all starts with you! There is no "circle of recycling" if you don't grab a blue bag, get sorting, and start the cycle spinning.
Put your recyclables in a blue bag and get things started
Recyclables include plastic, paper, cardboard, metal, small electronics, and more. For a full list, see our sorting guide.
It's important to keep non-recyclables out of the blue bags
Food waste, hygiene waste, clothing, hazardous waste, and tanglers like cables, hoses, and wires don't belong in the recycling.
Your recyclables are collected curbside every second week
Simply put them in a transparent blue bag and they will be picked up in rotation with your regular household waste.
Recyclables should be clean, but they don't have to be spotless
Give them a quick rinse or wipe before putting them in your blue bag. Too dirty? Toss it in the clear bag instead.
Batteries don't belong in waste bags
Always remove batteries from electronics before throwing them in with your curbside waste.
Dirty aluminum foil?
Scrape off what you can into your organics and then crumple your foil with the dirty side in.
WHAT HAPPENS TO YOUR RECYCLABLES AT ECO360?
You've done your part and your blue bags have been collected. (Great job!) What happens next? All the blue bags from across Southeast New Brunswick are brought to the Eco360 Material Recovery Facility, where material gets manually and mechanically separated into various categories before being baled and finally shipped to a recycler. Our goal is to recover as much recyclable material as possible and avoid putting more waste in the landfill.
Want to see the whole process from start to finish? See how it's done here.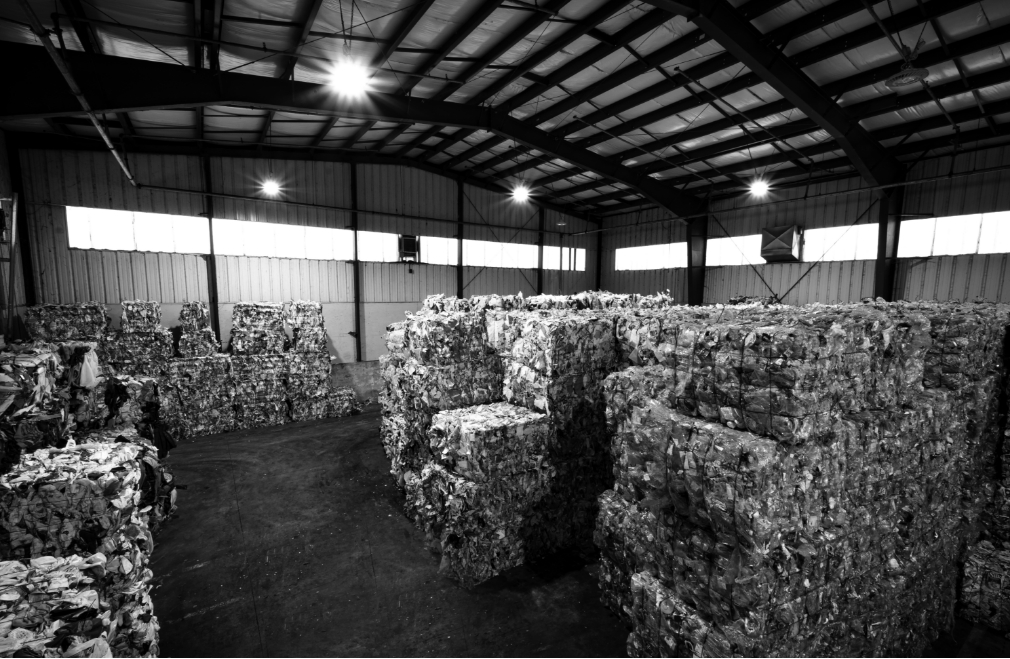 Your recyclables hit the road
Once your blue bags are picked up at the curbside, they are brought to our Material Recovery Facility's tipping floor.
Getting into the flow
The blue bags are picked up by a loader and dumped into what's called a metering bin, which opens the bags and levels the flow to ease the sorting process.
Our team gets hands-on
In our pre-sorting cabins, our team works to remove non-recyclables, large cardboard, and films like plastic bags, as these can cause problems in the facility's machinery.
Full stream ahead
The stream continues through a set of mechanical disc screens to separate the flow into different categories such as cardboard, paper and containers, which then enters sorting cabins for further sorting and quality control, which go to a series of sorting cabins for further sorting and quality control.
Magnets sort metals
Metals are sorted by two different types of magnets. A conventional magnet removes iron-containing metals like tin cans and bottle caps, while an Eddy current separator repulses other metals like aluminum foil and soda cans.
Recyclables ship out
Each sorted material is then transported to the baler to be compacted and bundled for shipping to a recycler. On average, we ship 8 truck loads of recyclables every week!