WHERE TO RECYCLE GLASS
Drop off your recyclable glass at any of the drop-offs below, or at ANY Mobile Eco-Depot event. Click the link below for dates and locations.
Mobile Eco-Depot Calendar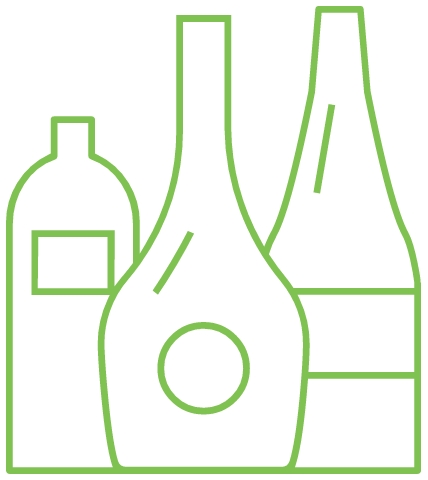 WHERE CAN YOU DROP OFF?
Eco360's Facility
100 Enviro Drive, Berry Mills, NB
Beaubassin-est
Salle Grand-Barachois, 1455 Route 133, Grand-Barachois

Cap-Pelé
Home Hardware, 2499 Acadie Rd.,
Cap-Pelé, NB
Dieppe
Dieppe Market Parking Lot, 232 Gauvin Rd, Dieppe, NB
Dieppe
Dieppe Aquatic and Sports Centre, 111 Aquatique St., Dieppe, NB
Memramcook
Eco-Vision Memramcook - 280 Old Shediac Rd, Memramcook, NB
Moncton
Moncton Public Works, 100 Worthington Ave, Moncton, NB
Moncton
Crossman Centre/Kay Arena, 99 Wynwood Dr., Moncton, NB
Riverside-Albert
Rec Centre, 9 Bicentennial Drive, Riverside-Albert, NB
Riverview
200 Robertson St., Riverview, NB
(Sewer lift station)
Sackville
Tantramar Veterans Memorial Civic Centre - 182 Main St., Sackville, NB
Shediac
Festival Arena Parking Lot, 84 Festival Street, Shediac, NB
WHAT WE RECYCLE
Check out the list below of all the glass we can and can't recycle, and always make sure to rinse out containers and remove the plastic or metal lids. Make sure to separate your clear and coloured materials when dropping off glass.
Glass containers that are clear, amber or green.
Glass beer, wine or liquor bottles in one of the three colours listed above.
Jars and other containers that have been sorted by colour.
Containers must be cleaned and rinsed but may still have a label.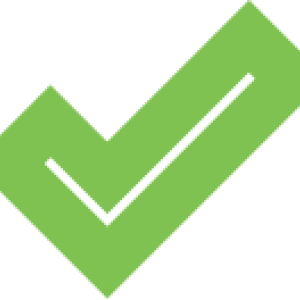 Containers with the metal or plastic lids still attached.
Containers that are any colour other than clear, amber, or green.
Pyrex and tempered glass.
Dishware, including plates, saucers, and coffee mugs.
Ceramic and pottery containers. MOBILE ECO-DEPOT SCHEDULE
The Mobile Eco-Depot will be in each region once a month, visiting a different community every week for a period of two days (noon – 8 pm).
Complete Schedule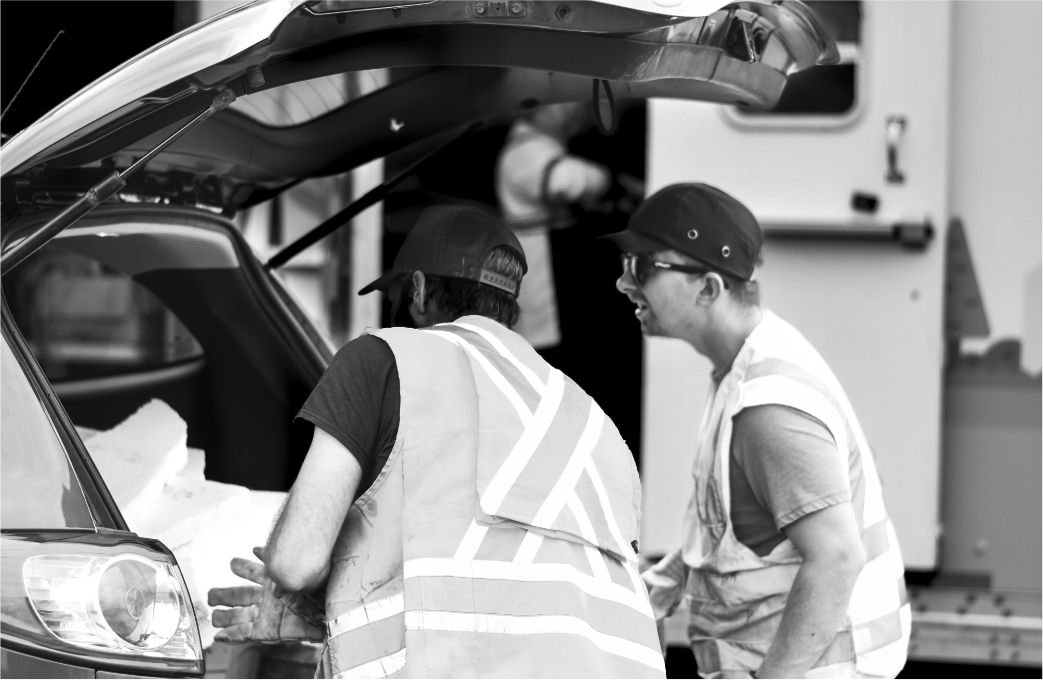 Contact
Visit us at:
100 Enviro Drive
Berry Mills, NB
E1G 5X5
Hours of Operation
Commercial Clients
MON: 7:30 am to 4:00 pm
TUE: 7:30 am to 4:00 pm
WED: 7:30 am to 4:00 pm
THU: 7:30 am to 4:00 pm
FRI: 7:30 am to 4:00 pm
SAT: 8:30 am to 2:00 pm
SUN: Closed
Hours of Operation
Residential Clients
MON: 7:30 am to 4:00 pm
TUE: 7:30 am to 4:00 pm
WED: 7:30 am to 8:00 pm
THU: 7:30 am to 8:00 pm
FRI: 7:30 am to 8:00 pm
SAT: 8:30 am to 5:00 pm
SUN: Closed
Statutory Holidays 2023
| | |
| --- | --- |
| January 2, 2023 | CLOSED |
| February 20, 2023 | CLOSED |
| April 7, 2023 | CLOSED |
| July 1, 2023 | CLOSED |
| August 7, 2023 | CLOSED |
| September 4, 2023 | CLOSED |
| November 11, 2023 | CLOSED |
| December 23, 2023 | Closing at 2pm |
| December 25, 2023 | CLOSED |
| December 26, 2023 | CLOSED |
| December 30, 2023 | Closing at 2pm |
| January 1, 2024 | CLOSED |